Frequently asked questions
Getting your child started on their Gululu Bottle
---
Now that you have your child set up on your app and have paired your bottle - its time to let them get started on their Gululu journey ! 1. Here are a few quick resources to get them started :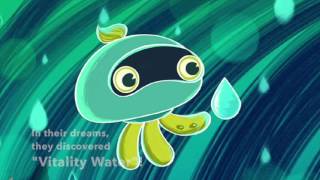 The Gululu Universe - Who are the water pets and what do i need to do to help them.
---
What is the Warranty Period for Gululu Water Bottle
---
All Gululu Water Bottle purchased in Malaysia will be given a 12 Months (1 Year) Warranty on Manufacturing Defects. Warranty does not include > 1) Damaged caused by mishandling 2) Theft of Gululu Water Bottle
---
Where can I get my Warranty done?
---
Gululu Malaysia & its Authorize Distributor Infinite Distribution Sdn Bhd has a strong support RMA systems with all its resellers. This means that you can go back to Point of Purchase (where you bought) your Gululu for all Warranty Claims. However if you bought during Fairs or Official Online "Gululu Malaysia" market Place, you can claim your warranty in the address below as listed > Address: Kuala Lumpur : 16-01, Jalan Telawi, 59100, Bangsar Baru, Kuala Lumpur, Malaysia. Georgetown : Menara Penang Garden Level 11 - Unit (01), 42, Jalan Sultan Ahmad Shah, 10500, Georgetown, Penang, Malaysia. Contact: Tel : +604-227 8555 Fax : +604-227 6333 Email: support@gululumalaysia.com
---
What are the Types of Gululu Interactive Water available?
---
There are 2 models of Gululu Interactive Water Bottle > 1) Gululu Go - 2 Colors (Parrot Green / Mermaid Pink) 2) Gululu Talk - 3 Colors (Bowhead Blue / Submarine Yellow / Flamingo Red)
---
Where can I buy my Gululu Water Bottle?
---
Gululu Interactive Bottle can be purchased in Majority of the Shopping Malls here in Malaysia. However if you are unable to locate a store nearby your shopping mall, you can purchase it through our official Gululu Malaysia Store
---
Is there a guide on how to use the Gululu Water Bottle?
---
The Gululu Interactive Water Bottle seems complicated at first glance. But let us help you to understand and explore what are the features and its contents. Click here to explore more on the features.
---
---